World Class

Experiences

Delivered
Event Production is a core part of what we do here at Spectrum Productions. We work closely with our clients to identify their needs and requirements to ensure that we deliver the best possible experience for their audience, guests, and attendees.
No matter the size or scale of the event, partnering with us and our experienced team will ensure your event is one to remember.
Whether you're planning a small get together or a large-scale music festival, we have the expertise and resources to help make your vision a reality.
During the pre-production phase you will meet with one of our expert Event Producers, who will visit your site, and discuss your vision for the upcoming event.
Together we will look at each element and customise a package that is tailored to you. No job is too small but we love a challenge!
We understand every event has its unique set of requirements and challenges. Our team is armed with the equipment, know-how and experience to ensure that no matter the size, scale or location we can create your experiences.
Looking for pyrotechnics for your next concert, a laser show that will get the crowd buzzing at a festival, creative brand activation to showcase your sponsors, booming speakers to elevate your next sporting match, or screens and lighting for your corporate conference? You've come to the right place!
Immersive events, experiential marketing and product launches are an invaluable tool to bring your brand alive and engage your customers, staff and community. Delivering fresh takes and out-of-the-box thinking for our clients, even if that involves a record-breaking almost 12m wide disco ball. We have the experience and know-how to deliver a powerful and effective brand activation strategy.
Ready to get the ball rolling and bring your vision to life? Let's hop on a call and discuss your goals for the event and how we can help execute them with our expert knowledge and team of experienced professionals.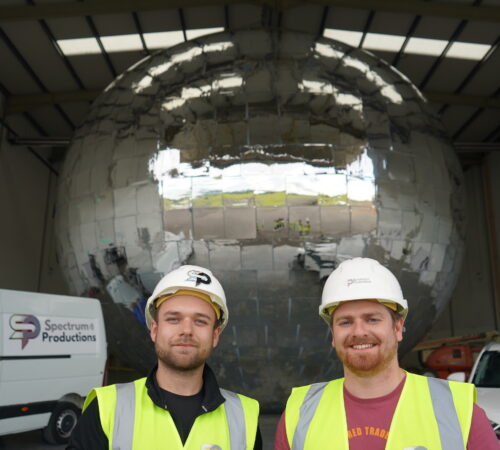 Recent

Production

Case Studies