World Class

Experiences

Delivered
We understand every event has its unique set of requirements and challenges. Our team is armed with the equipment, know-how and experience to ensure that no matter the size, scale or location we can create your experiences.
Looking for pyrotechnics for your next concert, a laser show that will get the crowd buzzing at a festival, creative brand activation to showcase your sponsors, booming speakers to elevate your next sporting match, or screens and lighting for your corporate conference? You've come to the right place!

Our bread and butter. We are showpeople at heart and know the difference an innovative and creative team equipped with industry leading technologies can have on your concert or event. With our specialist knowledge, your audience will be blown away (figuratively of course).
We know how to transform any bare bones venue into a once in a lifetime festival that will keep your festival goers coming back year after year. We provide the full suit of tools which will bring your creative vision to life, from staging and lighting to audio, screens, effects and production management.

Looking to create a space which facilities the sharing of ideas and brings together experts from your field? Not sure where to start with the logistics beyond the venue? Our team of experts are ready to transform any meeting space into one where attendees are eager to spend a few days!
Our services include a wide range of options to suit your needs. We offer everything from audio visual equipment and stage design to lighting and special effects, and our team of experienced professionals is dedicated to delivering the highest level of service and support to ensure that your event is a success.
In addition to our event production services, we also offer a range of related services, including event planning and consultation, technical support, and more. Whatever your needs, we have the expertise and resources to help make your corporate or conference event a success.
We all know that live sports have changed from more than just the game. We want to work with you to delight your fans at any level. From broadcasting to your hometown pub to adding special Stage FX which will blow away the competition, we know how to add that special something to your next match.
We're capable of providing tannoy and PA systems both for short and long term use, LCD screens to display important match information and video feeds, and lighting rigs to highlight your champions during their finest moments. 
Not sure what you're looking for but hoping to achieve the unimaginable, break a few records, or host the most unforgettable event? We love blowing audiences away with the unexpected and can't wait to work with you!
Ready to get the ball rolling and bring your vision to life? Let's hop on a call and discuss your goals for the event and how we can help execute them with our expert knowledge and team of experienced professionals.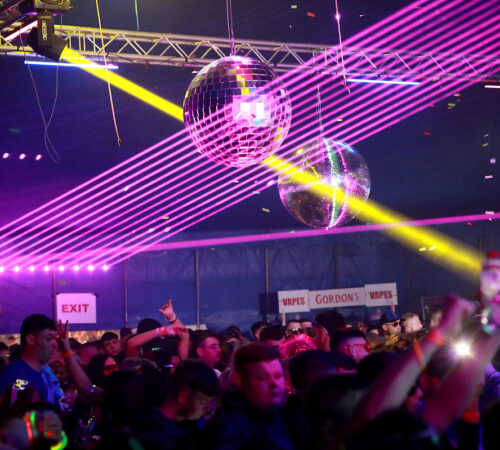 Recent

Event

Case Studies