Make Your

Next

Show

Unforgettable With

Our

Exclusive FX
Over the years, audiences have been searching for more and more immersive experiences in the events they attend, with organisers needing to go a step above sound and lighting. Which is where we come into play.
From CO2 effects and confetti to flame jets and pyrotechnics, we've got everything you need to create an out of the ordinary, visually stunning and immersive experience for your audience.
And if you need something a little more subtle, we also offer atmospheric effects like haze and smoke machines, dry ice, foam, and snow generators. Whether you're planning a small corporate event or a large-scale music festival, we have the stage effects solutions you need to make your event a success.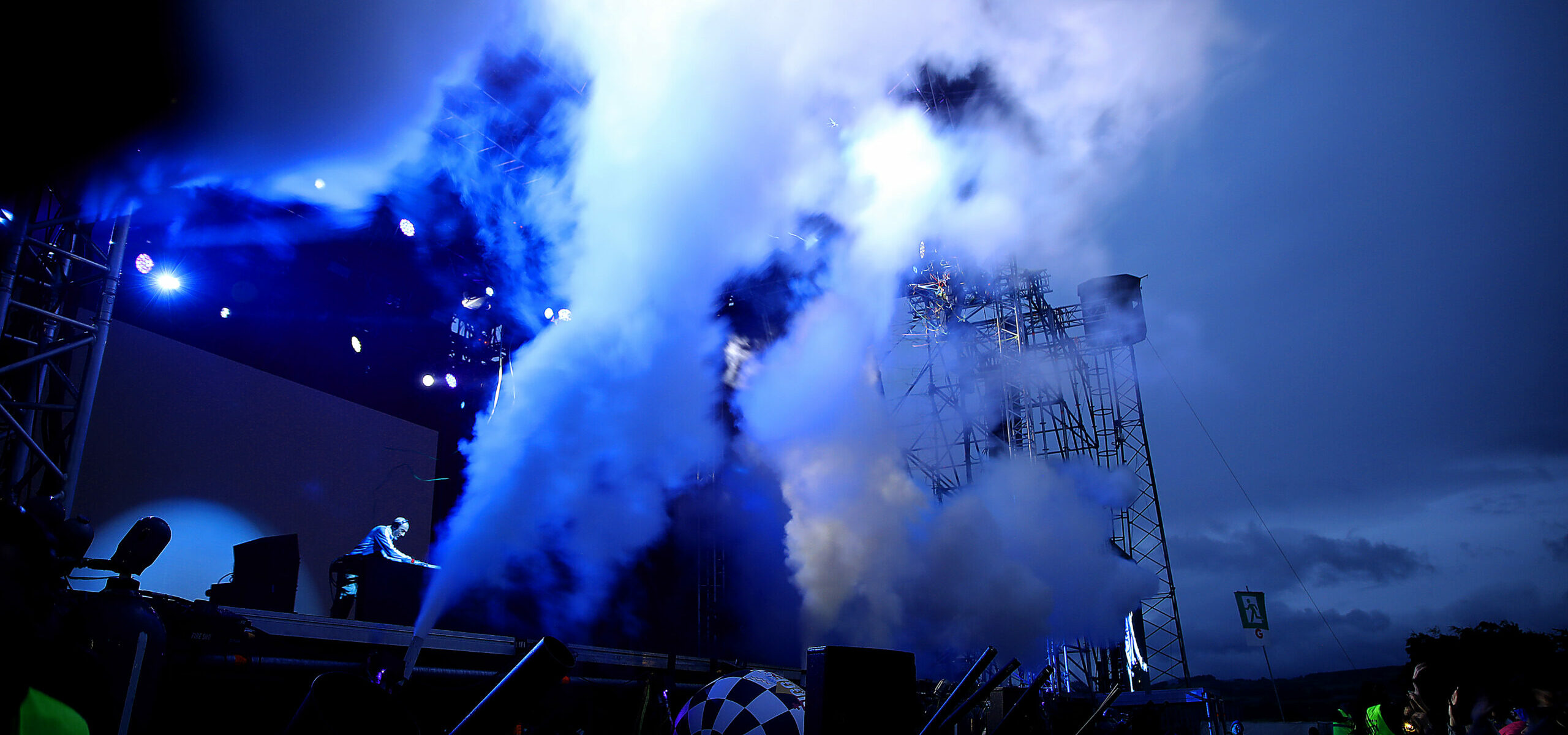 Our CO2 effects are designed to create dynamic and striking visual effects that will grab the attention of your audience. Whether you're looking to add some excitement to a small gig or create a memorable atmosphere at a music festival, our CO2 effects are the perfect, and one of our most popular choices.
Our systems are not only versatile, small, compact and are easy to position, but are safe to use, odourless, and leave no residue behind. And on top of all they they can be an easily programmable part of your range of stage effects. With instantaneous release and fast dispersion, it's something that adds excitement and energy to any event.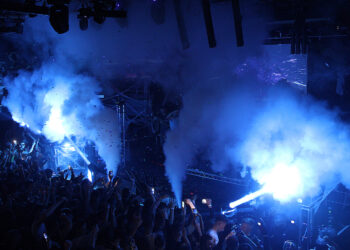 Add some movement to your spectacle with our CO2 wave systems. With a wide range of motion, this dynamic effect can reach up to 8 metres in height and fill a room in under 3 seconds with plumes of clouds.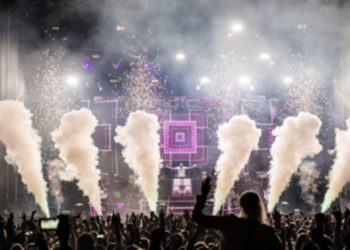 Our CO2 jets are a fixed position solution capable of shooting high into the air with a fully controllable plume, can be arranged and integrated with multiple units for various designs and patterns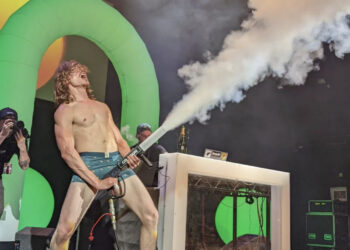 A must have for any event looking to create an immersive experience and a level of interaction with the artists and their stage effects. Available as a handheld jet, with the pull of a trigger performers can send a plume into the crowd.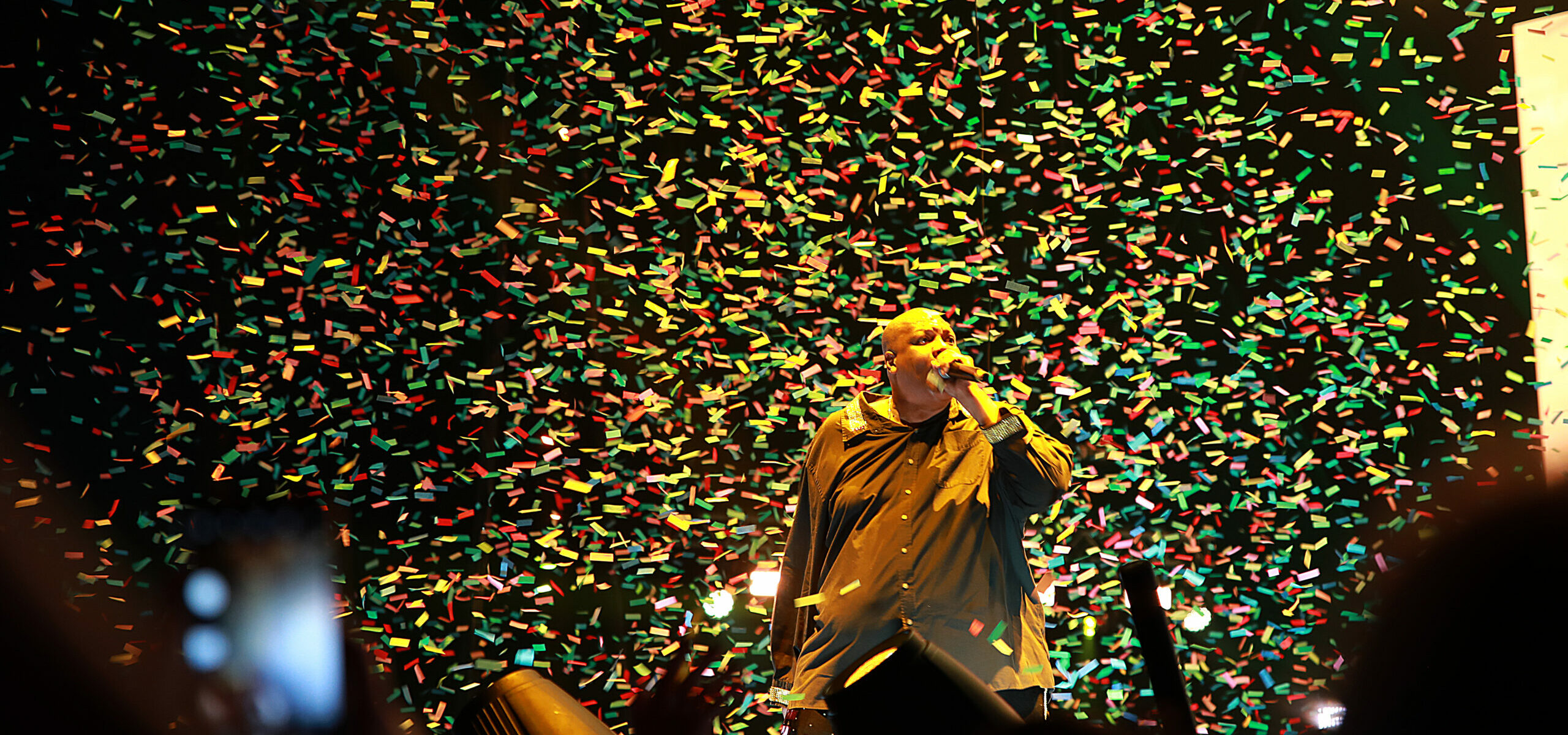 Bring some whimsy and joy to your event with our confetti solutions. Our confetti is available in a wide range of colours and shapes, and can be customised to suit your needs. All of our paper confetti is 100% biodegradable making it perfect for outdoor use at performances, weddings and parties. And is always 100% flame proof so you don't need to worry about using it alongside some of our hotter effects.
Having the largest supply of confetti in Ireland leaves your choice of choosing which colour and shape a hard task in itself.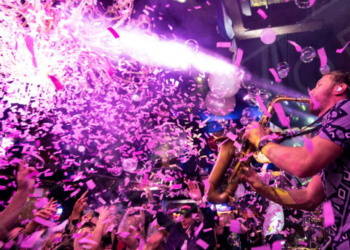 Set off a storm of confetti above the audience. With no additional equipment needed they make for an ideal addition to your event, leaving artists and performers in control of their own stage effects.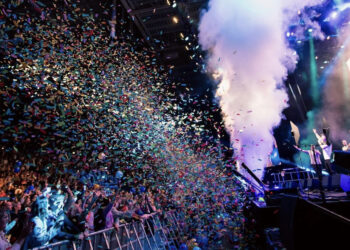 Our electric confetti cannons are a reliable and efficient way to add some excitement to your event. These compact cannons can be interlinked and remotely controlled, ejecting confetti simultaneously all around the room.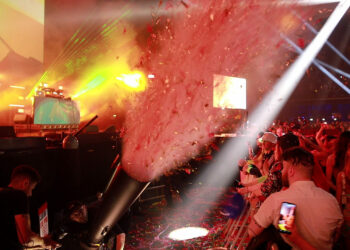 Our large confetti booster is perfect for creating big and bold confetti effects. This machine can let off a staggering 8kg of confetti in a continuous flow, propelling your choice of confetti up to 45 metres away with no electricity required!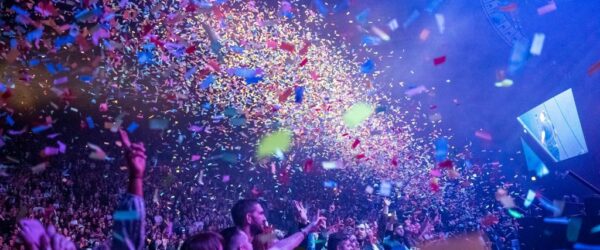 Take your confetti effects to the next level with our mega confetti cannon. With the ability to shoot a massive amount of confetti high into the air, our mega confetti cannon is sure to create a memorable and immersive experience for your audience.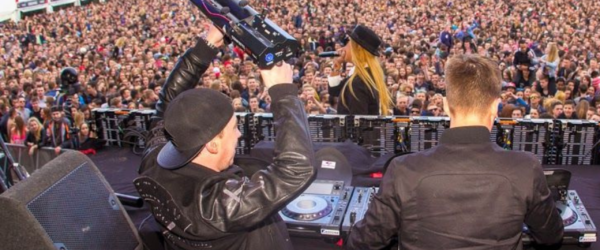 Our confetti guns are a fun and easy way to add some excitement to your event. Our confetti gun uses one of our electric confetti cannons in a handheld format, to be used by performers to shoot confetti up to 20 metres into the crowd.
Heat up your audience with our selection of flame effects. Our team of experienced professionals is dedicated to delivering flame solutions that add drama and excitement to any event. Having some of the best flame equipment in Ireland not only ensures each event gets the best effect possible, but also makes it a much quicker and easier set up time compared to some of the more traditional equipment.
With endless possibilities of programming and placement with our different types of equipment, the only limitation is your imagination. Our effects can be deployed indoors or outdoors, don't create any smoke or soot, and are available with the option of liquid or gas based fuels.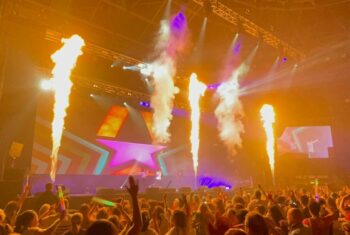 Our flame jets are perfect for creating powerful and impressive visual effects, whether it be a fire column or a flame ball, our flame jets are sure to add some excitement and energy to your event. A completely wireless option, with the possibility of linking up to 100 units to stun your audience with every blast.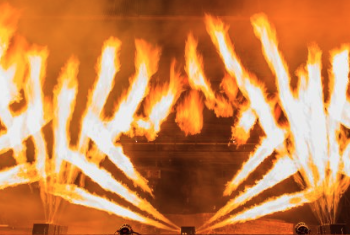 Our flame wave systems are perfect for creating dynamic and eye-catching visual effects. With the ability to move and change direction, our flame waves are a great choice for adding an extra layer of movement and excitement to your event. Creating up to 15 metre jets that can be controlled through 210° of movement.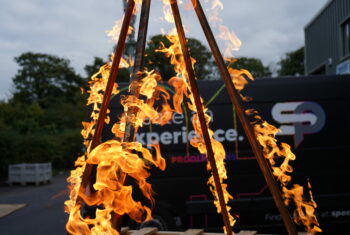 Our flame bar systems are capable of being built and configured into a variety of shapes, and can even be shaped to incorporate and reflect branding and logos to be showcased at your event. These flexible and adaptable gas powered bars can be used indoors or outdoors, don't create any smoke or soot.

Using the oldest and most classic stage and event effect, you can add some excitement and drama to your event with our pyrotechnic and fireworks solutions. Our pyrotechnics and fireworks are designed to create immersive effects and displays at festivals and weddings, bring that Disney-esque magic to your production.
Our team of experienced professionals can put together bespoke pyro effects tailored to each show, and always work with health, safety and the relevant authorities in mind when it comes to pyrotechnics.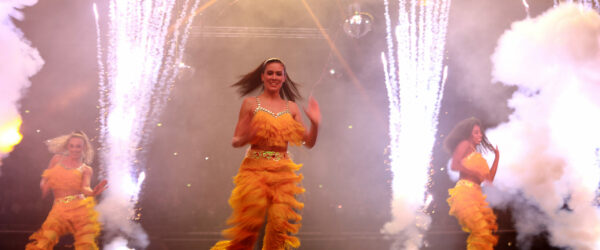 Out stage pyro systems are perfect for creating stunning effects and bright displays both indoors and outdoors, and in close proximity to people and performers. Ideal for festivals, concerts and larger productions, our rigs can be positioned 2 to 4 metres away from people when in use, and produce up to 20m of an effect on stage.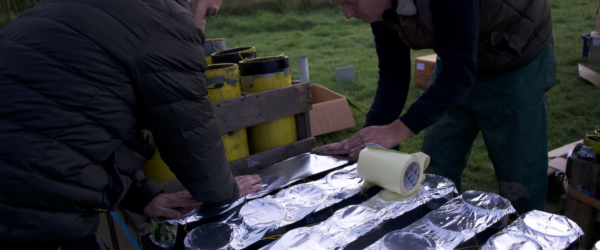 Take your event to the next level with our aerial firework displays. Our aerial firework displays are a timeless and classic display loved by everyone, designed to create stunning and memorable effects that will leave an impression on your audience. Deployed at least 50 metres away from people when in use, and can produce up to 200m of an effect.
Whether you're looking to add some sparkle to a corporate event or create a festive atmosphere at a music festival, our cold spark machines are the perfect choice for your event if you want a dramatic reveal or grand finale. Each spark machine is able to recreate the pyrotechnic effect of a stage gerb without the use of any explosives, making it ideal for indoor use and smaller venue. These spark machines still pack a punch on even the biggest stages.
Available as an upwards or downwards facing pyro like effect, these smoke and odour free effects are safe and suitable for any environment.
If you're looking to add something different to your event, these are the suits you need to call on. Standing at up to 4 metres tall, each Glow Bot comes with lasers attached to their hands and can be fully equipped with a CO2 gun ready to interact with your audience and be the centre point while on stage.
Our Glow Bots have been at events throughout Ireland and Europe for years. Entertaining thousands of people over the years our Glow Bots know how to transform your event and keep the party going.
Enhance the atmosphere of your event with our atmospheric effects solutions. Our haze and smoke machines, dry ice machines, foam machines, and snow generators are perfect for creating a wide range of looks and effects. Whether you want snow at Christmas, strobes on Halloween, dry ice for your wedding or a foam machine for your summer party, we can enhance the atmosphere of your event.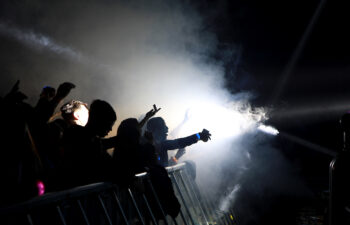 Add some depth and texture to your lighting design with our haze machine systems. Our haze machines are perfect for creating a wide range of looks and effects, from subtle and atmospheric to bold and dramatic, all going hand in hand with our lighting systems.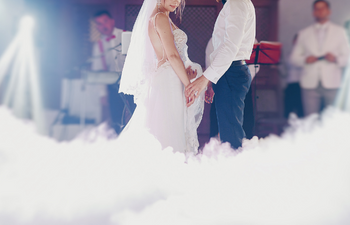 Our dry ice solutions create a sense of drama and excitement on stage or on the dance floor.
For when you need low lying fog, the thick slow moving clouds hang just over the floor making for a very intimate effect.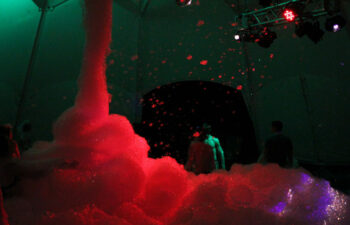 Bring some fun and excitement to your outdoor event. A popular choice with both adults and children. Our foam machines are perfect for creating a unique experience, such as the ultimate summer foam party.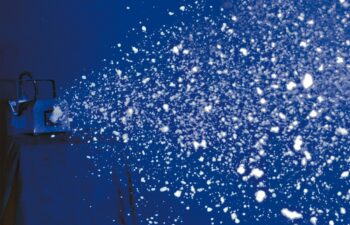 Our snow machines are perfect for creating a festive and immersive atmosphere.
Smoke Machines but our smoke machine is a slower effect with thicker smoke that lingers around for longer periods of time.
Want something we haven't mentioned? We will either get the effect for you or tailor make a custom effect package for you. 
Ready to get the ball rolling and bring your vision to life? Let's hop on a call and discuss your goals for the event and how we can help execute them with our expert knowledge and team of experienced professionals.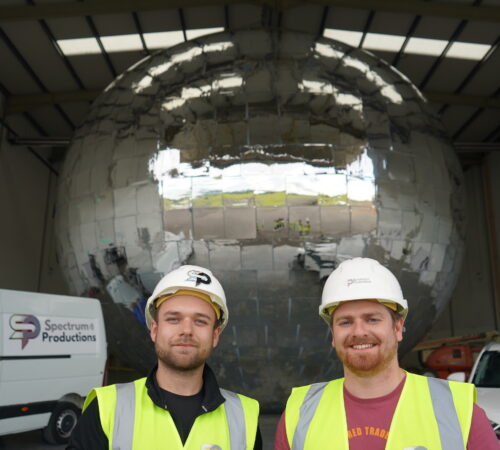 Recent

Stage

FX

Case Studies